Pleasant work Environment
This may seem accessory, or even completely useless to some people, but within Wyplay, it seems to us primordial!

This is why we offer a real cafeteria to be able to settle comfortably indoors as well as outdoors to enjoy the privileged sunshine of our beautiful region. But that's not all ! Have we talked about table football, billiards, ping-pong and sunbeds? Ah! Well, there's all that too!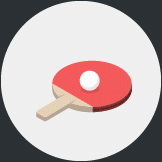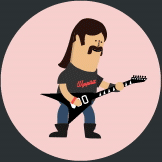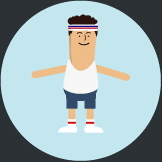 For the Athletics, group sessions of running, fitness, climbing ... are proposed between noon and two throughout the week. Come to our place, you will inevitably find someone to share your passion with!

A physical pit and there is the osteopath that treats you between two meetings! And to pursue the relaxed spirit, we organize the "aperos of the patio", where each one comes to blow, relax, exchange, discuss, and enjoy listening / playing some good live music.

Our men are important to us, that's why they are pampered! We want everyone to evolve, and it starts with a healthy work environment, conducive to well-being and a good atmosphere, friendly and warm.